• History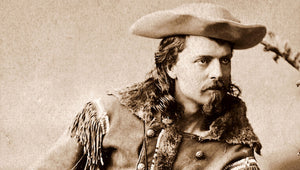 We've all heard of the "Six Degrees of Kevin Bacon," but the more we look into interesting bits of Cleveland history to share, we find that it seems there could easily be a new game called "The Six Degrees of Cleveland" as well.   Who would have thought that soldier, hunter, and Wild West showman Buffalo Bill Cody would have had a connection of any kind to Cleveland? But he absolutely did through his grandfather Philip Cody, a native of Massachusetts who ended up spending much of his life in Toronto before, at the age of 60, deciding to pack up...
---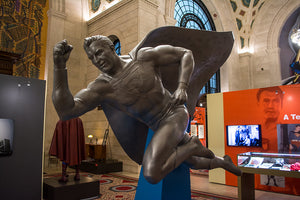 You might already know that Cleveland is the birthplace of Superman, conceived by Jerry Siegel and Joe Shuster in 1933. Since then, Superman has become one of the most beloved and recognizable characters in the world, a beacon of inspiration and hope for many, and, of course, a generator of billions of dollars of revenue. Superman is supposed to represent the best qualities we aspire to as people, and he was created right here in Cleveland, Ohio.  So why isn't there a truly permanent statue for Superman downtown? Sure, there's a little Superman exhibit at the airport near the baggage claim....
---
• Baseball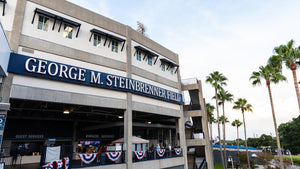 Probably only the most hardened of Cleveland baseball fans know that the venerable and longtime New York Yankees owner, one George Steinbrenner, had his sights set first on his hometown team, the Cleveland Indians (which had its fair share of interesting team owners in the past).   A handshake deal was struck by Steinbrenner in December of 1971 with Tribe owner Vernon Stouffer's son Jimmy for Steinbrenner and his buying group to acquire the Indians for $8.6 million. The younger Stouffer and Steinbrenner had been classmates at Culver Military Academy in Indiana, and it seemed like Steinbrenner was on the verge...
---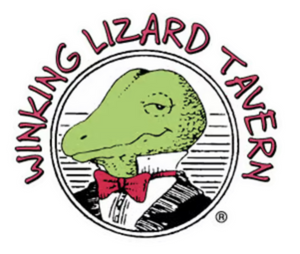 The Winking Lizard Tavern is one of our favorite local restaurants; the regional chain is known for its food and expansive beer menu, but also the resident lizards that hang out in a habitat while you eat (they're obviously a big hit with the kids, too).  Or, at least, they used to, as the Winking Lizard is planning to no longer house lizards in its restaurants, a staple since the company's inception 40 years ago. I knew something was up when the lizard habitat was recently closed off at the Mayfield location... Anyway, the main reason for the move is that the lizard...
---
• History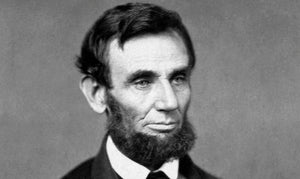 After winning the 1860 presidential election, Abraham Lincoln made a barnstorming trip through the United States as he made his way to Washington, D.C.  This included a stay in Cleveland, Ohio from February 15-16, 1861, the only time he visited the city in life, as his coffin did travel through the city again following his assassination. As you can see in the speech below, the uneasy political climate and boiling tensions between the North and South already weighed heavily on Lincoln's thoughts - by this time, six states (Mississippi, Florida, Alabama, Georgia, Louisiana, and Texas) had seceded from the Union. It was obvious...