• Cleveland Barons • Hockey • Sports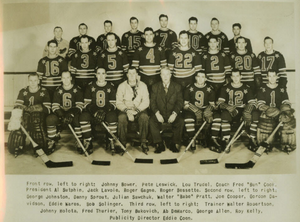 The American Hockey League's Cleveland Barons are arguably one of the most interesting, history-rich professional hockey stories that not many fans outside of, and quite frankly those native to, Cleveland know much about. The Barons played at the Cleveland Arena, considered at the time to be one of the largest and most beautiful facilities in the country. Located at the corner of E. 36th and Euclid Avenue, now the site of the Red Cross, the building literally came to electrified life each and every time the Barons took to the ice to do battle with their AHL foes. So successful was...
---
• Cleveland Barons • Hockey • Sports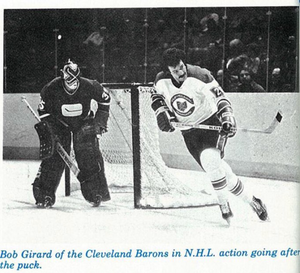 The NHL's Cleveland Barons had a blink-and-you'll miss it existence in the league in the 1970s, but we assure you it happened. And maybe, someday, the NHL will rise again in a city with such a storied hockey history.