• History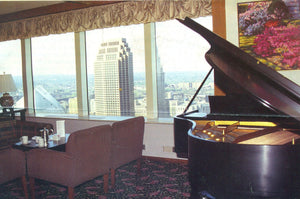 Imagine a restaurant thirty-eight stories high. A place for the most special of occasions. A place where handshakes sealed business deals over a whiskey sour, or even a place where you decided to book a table to propose. That was Stouffer's Top of the Town restaurant. Sitting thirty-eight floors at the very top of the Erieview Tower, this restaurant was something incredibly special from the moment it came onto Cleveland's scene in 1964, when everyone quickly realized this would never just be another restaurant, but a place where lasting memories were made. Right up until it closed for good in...
---
• History • The Midwest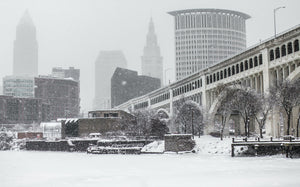 What's better than a white Christmas? Not much; after all, it's what Bing Crosby sings about every year and it's the one thing that makes the holiday just that much better. But what are the odds of getting a white Christmas in Cleveland? Honestly, not that great. In recent years, Christmas snow has been pretty rare in Northeast Ohio, though there have been a few examples of extreme snowfall totals. Still, if you're hoping for yet another white Cleveland Christmas, take a look at what the area has seen in recent years (using the totals at Cleveland-Hopkins International Airport as...
---
• Culture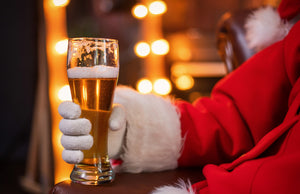 With it being the most wonderful time of the year, let's take a look at the best Cleveland Christmas beers of all time. The results were a little surprising in that we found that any possible research into what would be classified as a Cleveland-specific Christmas craft beer could only go back to 1988, as that is when Great Lakes Brewery was established and is recognized as the oldest craft brewery in Ohio. Now, nearly 40 years of Christmas beer history is still a pretty good body of work on local Christmas beers, so before we get into what we might...
---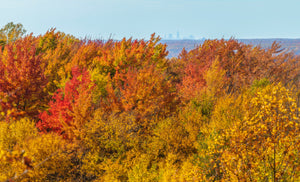 "The Land" has more or less taken over as Cleveland's dominant nickname these days (just take a look at how much the Cleveland Cavaliers love using it), but a personal favorite is one we just don't see enough - the Forest City. Where Did the Forest City Nickname Come From? This is considered one of the oldest nicknames in the city's history, if not the oldest. It was introduced in the early 19th century, not long after Cleveland became a city in 1796. As you can imagine, the genesis of the nickname itself comes from the densely forested Northeast Ohio...
---
• History
It's safe to assume that even the most ardent of native Clevelanders probably don't know much about the Soldiers' and Sailors' Monument that stands guard on Public Square other than it is an iconic memorial to Cleveland's Civil War veterans. However, there is much more to not only its location on Public Square, but the rich and somewhat spooky history that goes along with it. Above ground, there are many still-standing buildings in Cleveland that trace their origins nearly all the way to the city's founding in 1796. But how often do you consider that there may very well be...