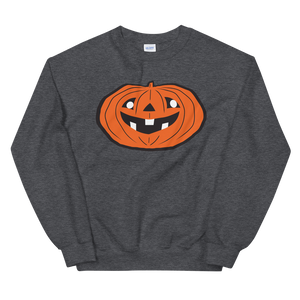 Cleveland Vintage Shirts
Cleveland Press Pumpkin Sweatshirt
Regular price
$34.99
$0.00
Unit price
per
For anybody who grew up reading the now-defunct Cleveland Press, you remember the cutouts the newspaper provided around the holidays. One of the favorites was this pumpkin cutout, which you could see in the windows of many Clevelanders' homes throughout the fall back in the day.
As the weather turns cooler and the sun sets sooner - no longer even after 8 p.m. by September - it's time to get into autumn mode. And what better way to do that than with a brand-new pumpkin sweatshirt that will carry you all the way through the winter?
The Cleveland Press Pumpkin Sweatshirt
What makes this particular vintage pumpkin sweatshirt so special? Well, if you grew up in Cleveland back in the day, you'd certainly recognize this design as the pumpkin cutout the Cleveland Press would include in its papers around Halloween for people all over Northeast Ohio to hang in their windows.
And while the Cleveland Press is sadly no longer with us, the Press pumpkin lives on - in sweatshirt form!
---